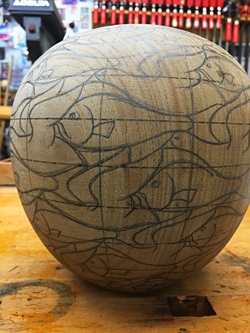 Over the last couple of years I have begun to experiment with
tessellating figures, like those developed by M. C. Escher, and thought the theme of "patterns" the perfect opportunity to expand on this body of work. This piece manipulates an Escher tessellating pattern onto a three dimensions surface, bringing
additional movement- and I think interest – to the pattern and form. In these photos, the layout is complete and ready for the carving to begin.